Our Vinyl Shutters are supplied by the Leading UK Specialist Vinyl Shutter Manufacturer. Combining Elegance with the durability of Vinyl they are the perfect choice for Formal Living Rooms, Kitchens or even Steamy Bathrooms.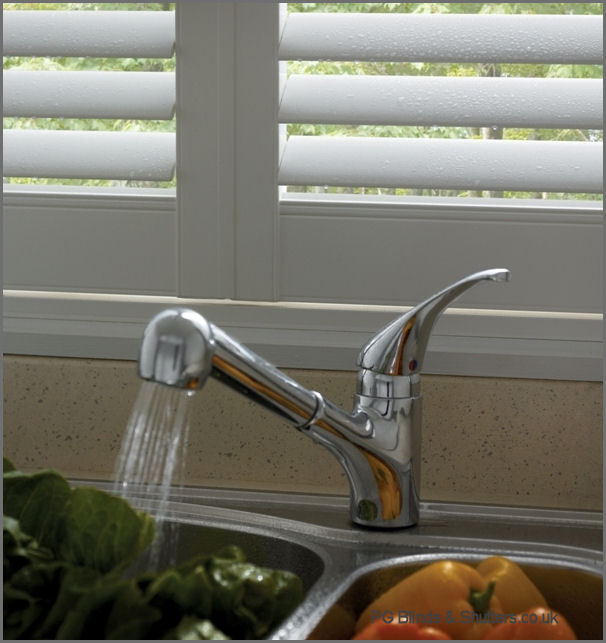 Vinyl Shutters are available in a range of 64mm, 89mm and 114mm Louvre Widths with a choice of Colour Finishes from Cotton White, Pearl or Vanilla.
Vinyl Shutters are a Superb Long Life Product with many Benefits over Wood Shutters,Easy to Maintain,Washable and Waterproof, They will not Fade, Crack or Chip and are supplied with a 25 year Manufacturers Guarantee.
Moisture Resistant, Suitable for Kitchens, Bathrooms and Conservatories,

Washable, Easy to Clean and washable with soapy water,

Low Maintence, Resist Mould and Bacteria

Near Blackout, Suitable for Bedrooms with near 95% Blackout.

Hypoallergenic

Fire Retardent

Energy Efficient
Vinyl Shutters are UK Made and available with a short 2-3 Week Lead Time.
We No longer supply Wood Shutters due to a combination of Poor Quality Finish and service from Suppliers, With No UK Manufacturers all Wood Shutters are made in China resulting in a combination of unacceptable 8-15 week Lead times, poor response to Damage Issues leading to us being forced to offer an Uncontrollable Poor Service to our Valued and Loyal Customers which is unacceptable to continue with.
We have made the decision to No longer be associated with Wood Shutters for the above reasons and the benefit of our Customers.
Click on Link to view Brochure
http://www.luxaflex-marketing.co.uk/vinyl/books/main/book1.php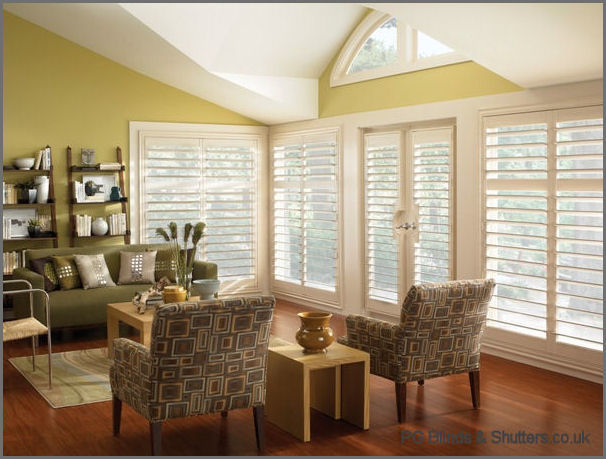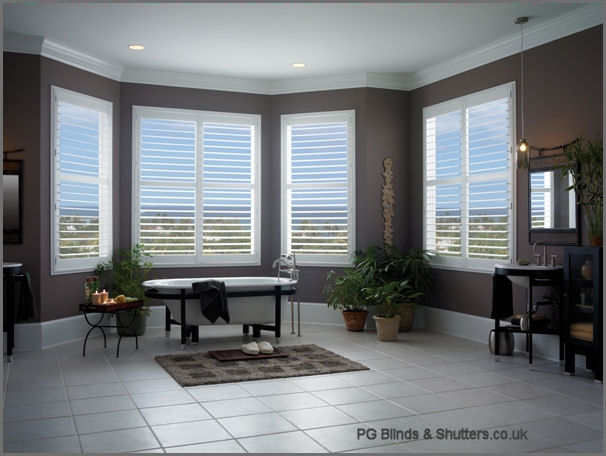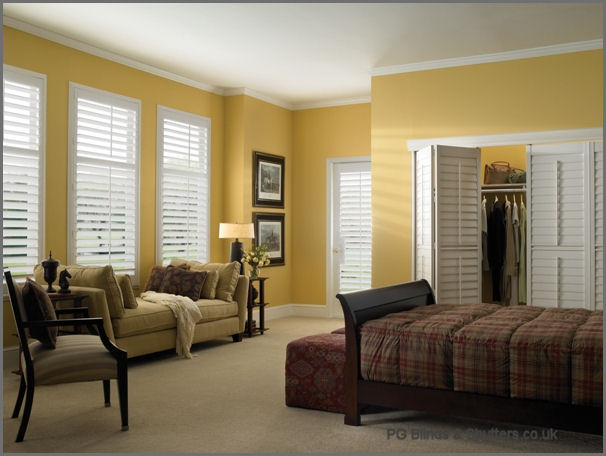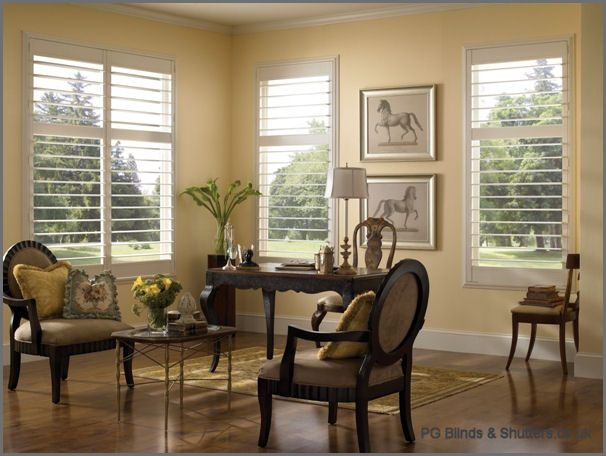 Contact us for further information on our range of Vinyl Shutters.
sales@pgblindsandshutters.co.uk